Wherever life
takes you
Get ready for wherever life takes you with the lightweight METRO². Suitable from birth with the included carrycot, the METRO² pushchair's super-sized basket and reversible, three position seat, make exploring the world with your little one easy.
Key Features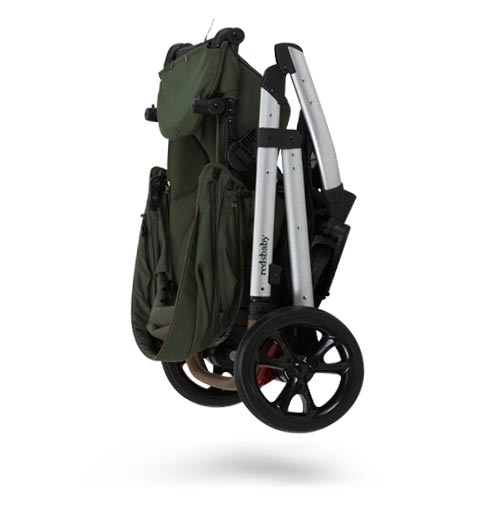 Lightweight
Total 10.5kg weight making getting in and out of the car effortless

Play Video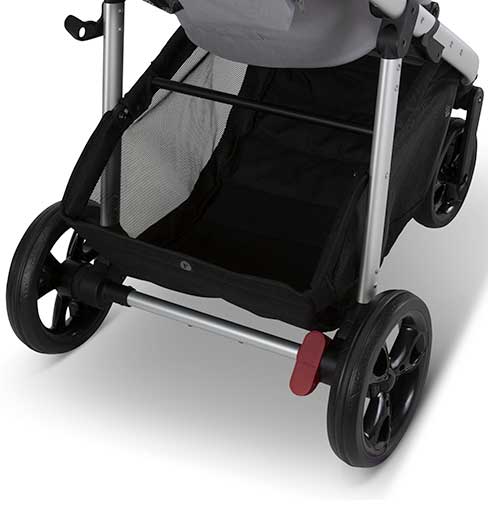 Super-sized basket
Easy access basket with 10kg capacity, that can carry everything for your family day out

Play Video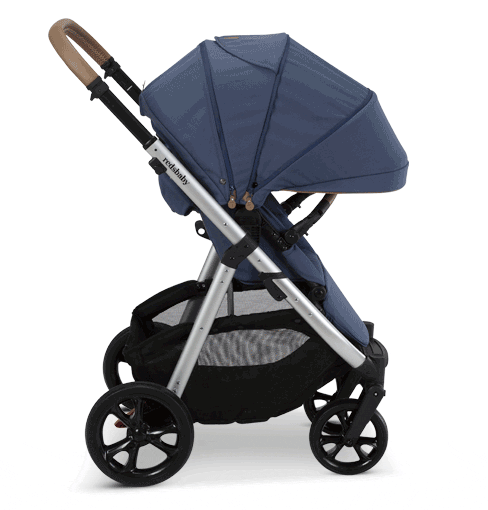 Compact fold
Folds effortlessly into a compact, portable pushchair that fits into small car boots

Play Video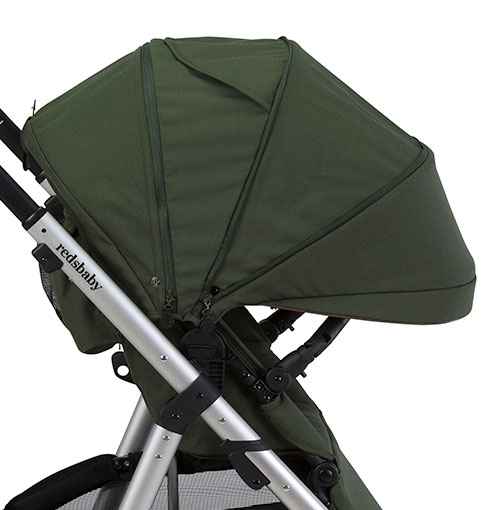 Extra-large UPF50+ extension canopy
Provides optimum sun protection and maximum air flow

Play Video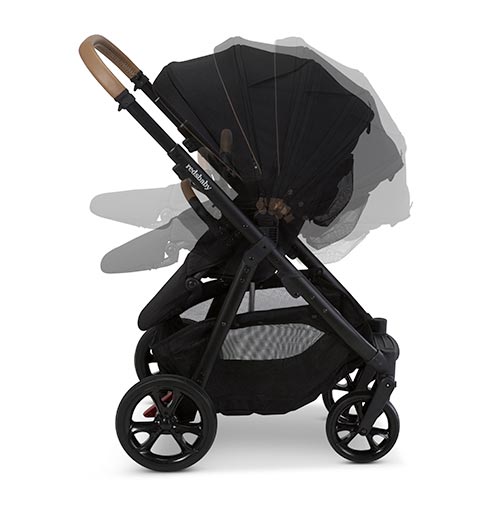 Reversible and reclinable seat
20kg capacity with 3 recline and footrest positions so your child can take in the world around them or nap on the go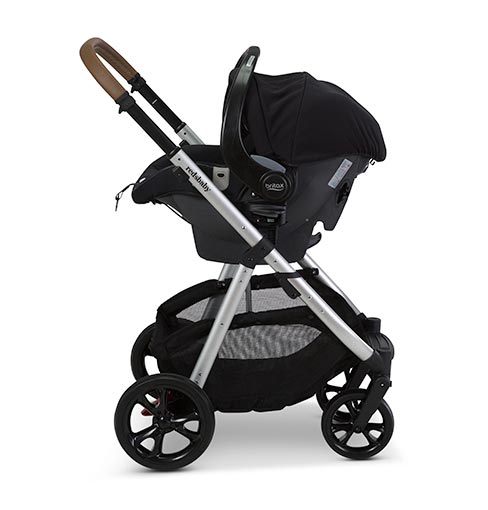 Travel system compatible
Transition from car to pushchair seamlessly by clicking your capsule into your METRO² frame with our Maxi-Cosi or Britax capsule adaptors
Specifications
METRO² Videos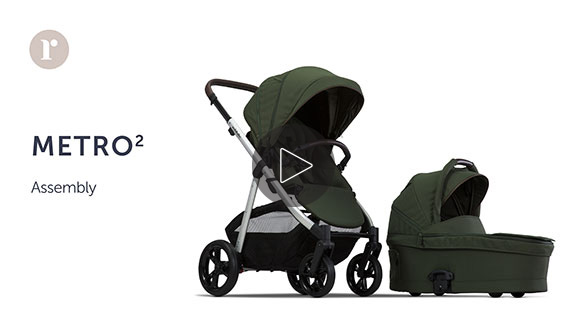 METRO² Pushchair - Assembly Instructional Video
Watch our helpful video of how to assemble your Redsbaby METRO², including step-by-step instructions for assembling the carrycot, frame, wheels and seat.
Frequently Asked Questions
Yes, the METRO² is suitable for newborns to use from birth. It comes with a free-standing carrycot designed to provide a comfortable environment for your newborn to lie in a fully-flat position. This is important for the development of your baby's spine and neck muscles.

To find out more about pushchairs for newborns, and how the Redsbaby METRO² is suitable for newborns, read our article here.

The METRO² weighs only 10.5kg, including the chassis, wheels, basket, seat and extension canopy; making it lightweight and easy to use.

Yes, we sell capsule adaptors for Maxi-Cosi (Mico, Mico AP and Citi from 2013) as well as the Joie i-Gemm and Nuna Pipa capsules. We also have adaptors that are compatible with Britax Unity Neos and Unity Isofix produced from 2013 onwards. Please note that models produced earlier than 2013 and Steelcraft capsules are not compatible. The Britax adaptors are the same adaptors that you receive with your Redsbaby carrycot.

The warranty period for all Redsbaby pushchairs is 2-Years. To enjoy an extra 1-year warranty, simply log into your account within the first 3 months of your pushchair being dispatched and complete the short survey. This warranty is offered in addition to, and does not affect, your statutory rights.

For all plastic and metal parts of your Redsbaby pushchair, use warm water and a mild detergent to sponge the parts clean. Then allow them to air dry. For all fabric parts of your Redsbaby pushchair, use warm water and a mild detergent to sponge the fabric clean. Then allow them to air dry. It's important that no abrasive or corrosive cleaning products are used on your Redsbaby pushchair. In addition, you should not use any products that contain alcohol, as this may cause stains, discolouration and damage, particularly to the leatherette parts of your pushchair.

It is recommended that you spray any moving parts of your Redsbaby pushchair, such as the wheels and folding mechanism, with a silicone lubricant once every 8-12 weeks. This will ensure your Redsbaby pushchair is kept at optimal operating use.

Note: Lubricants should only be used sparingly, as overuse may encourage accumulation of dirt in the moving parts. You should also only use a lubricant marked as a 'Silicone Lubricant'. Using another lubricant, such as WD40, could deteriorate the plastic parts of your pushchair as well as interfere with its structural integrity.
COMPARE OUR PUSHCHAIRS